plastic adjustable hay rings save you money
There's nothing more important than keeping your classroom safe and healthy. In some cases, hand sanitizer and tissues simply aren't enough. That's why AGI Products developed the new Desktop Defender, a protective desk barrier that works as a student sneeze guard. 
In-person learning can be a key factor in academic success; ensure that your students are safer by investing in tools to keep them healthy. The Desktop Defender is light and stands on its own, making it easy for even young students to use. But this isn't just limited to the classroom. The Desktop Defender can be used in any environment, including grocery stores, office spaces, and more. When you're trying to keep your class — or business — safe from COVID-19 and other viruses, rely on the protective desk barrier from AGI products today. 
Affordable

Lightweight 

Stand alone – 

No mounting equipment needed

In stock – Ready to ship

Easy foldable storage

Made from Ultra Fresh antimicrobial agents 

1 year warranty
What You Can Expect From Our Protective Desk Barriers
Our Desktop Defender provides a protective desk barrier between the student and the rest of the classroom. Students are able to safely work from behind a shield that protects them from sneezes on the outside while keeping their own coughs under lock and key. The clear student sneeze guard doesn't distract from classroom instruction like other hard-to-use desk barriers. Best of all? The antimicrobial agents in the Desktop Defender helps reduce the spread of germs. 
What can you expect from our plastic sneeze guard? Here are just a few things that make them stand out from the rest:
Affordable

Lightweight 

Available in multiple sizes

Stand alone – No mounting equipment needed

In stock – Ready to ship across the country

Easy foldable storage

Made from Ultra Fresh antimicrobial agents 

1-year warranty
Rest assured that installation is easy. This is because our shields have built-in stability pockets that allow them to stand on their own. Ditch the mounting products and make the shift toward products that even kids can use. When you're ready to pack up for the day, our Desktop Defenders have handles and are easy to fold up for simple storage.
Our Desktop Defenders are in stock and ready to ship anywhere in the United States. 
Made in the USA with durability and safety in mind, AGI Products' protective desk shields are made with Ultra Fresh antimicrobial agents to halt bacteria and mold growth. The Polypropylene plastic material for each size of our student sneeze guard is safe, easy to clean, and approved in all 50 states.
A major part of investing in our children's future is by giving them a safe environment in which they can learn. Rely on AGI's Desktop Defender for your school by calling us at 866.227.3210.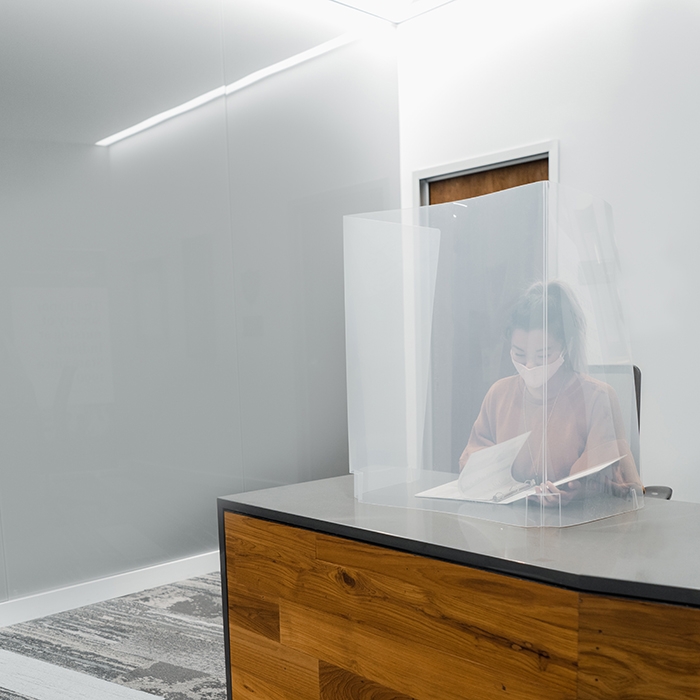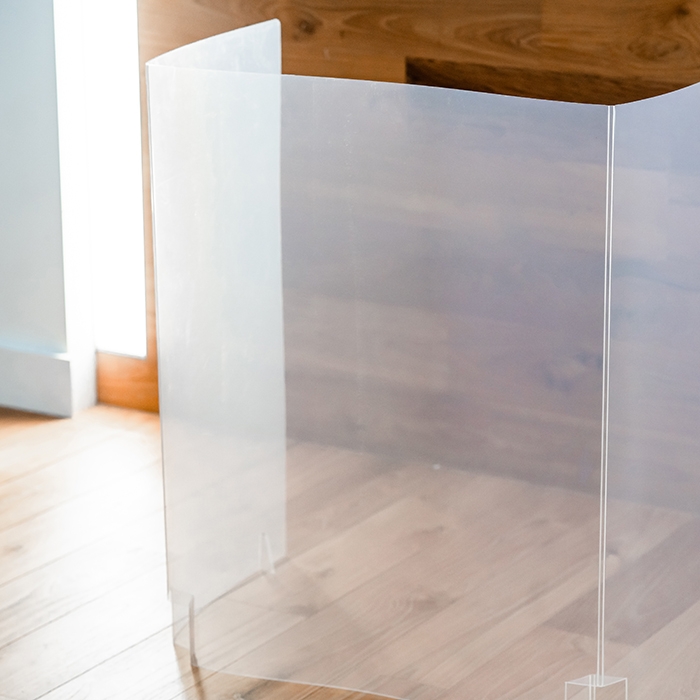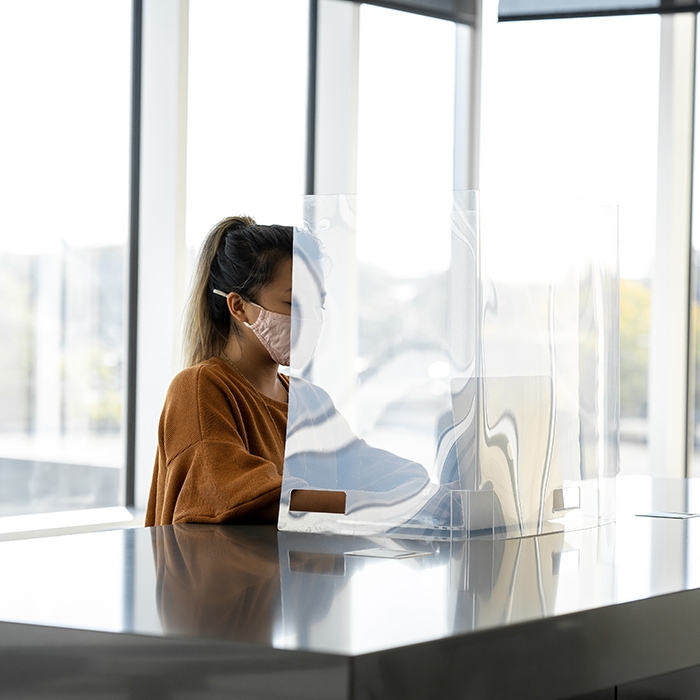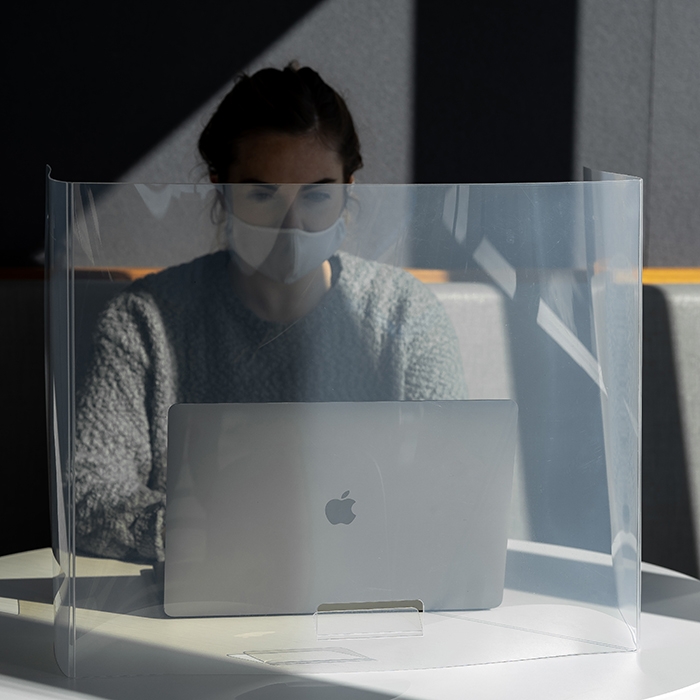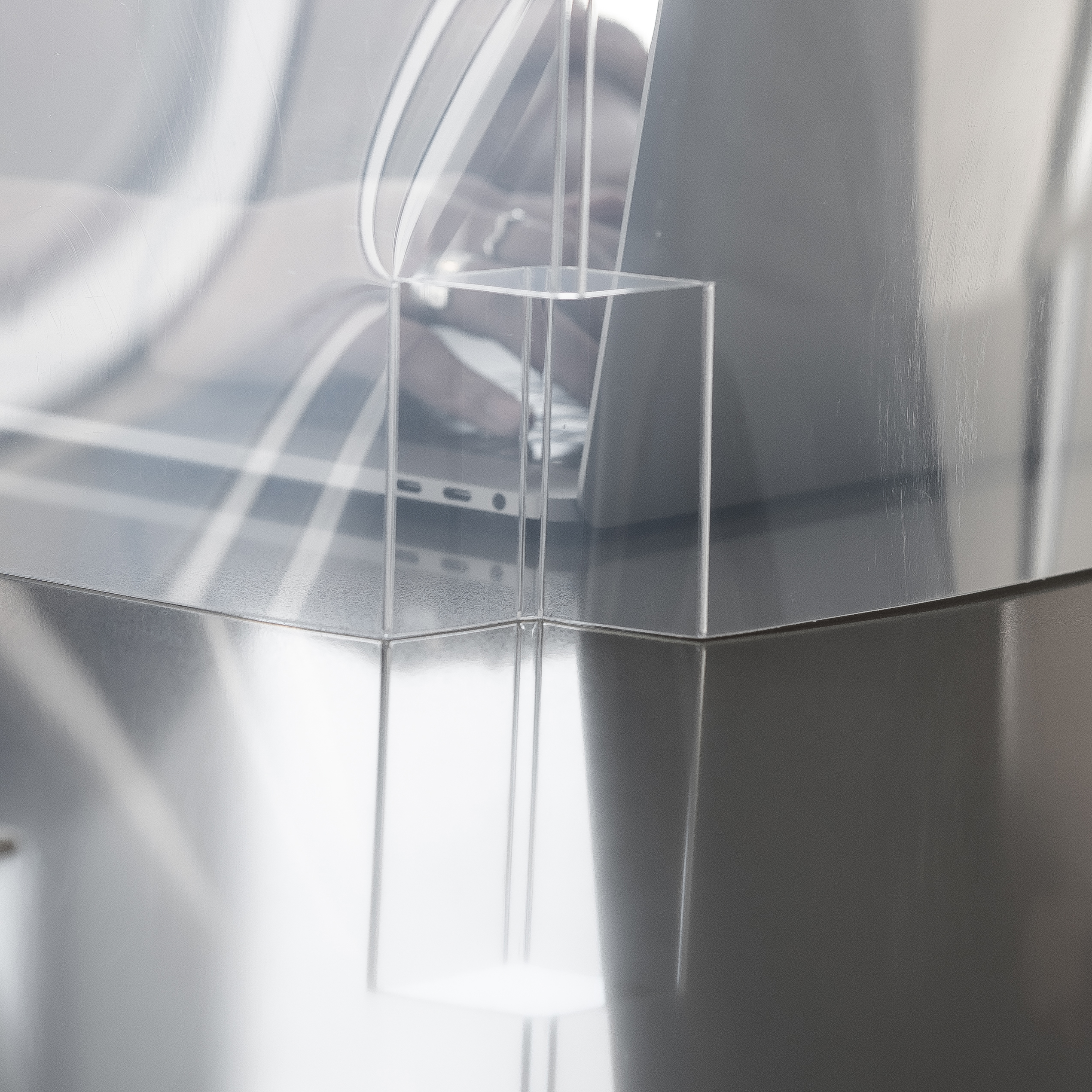 "
Thanks again for these wonderful dividers for our students! – Bonnie H. 
"
Desktop defenders are 
easy to carry and use 
These personal safety shields are perfect to use anytime, anywhere:
– Teacher and student desks 
– Cubicle dividers
– Gas stations 
– Offices 
Message Us
Get In touch below.
Office Location
169 E. Smith St. Bloomingdale, IN 47832
Open Hours
M-F: 7am - 5pm, S-S: Closed